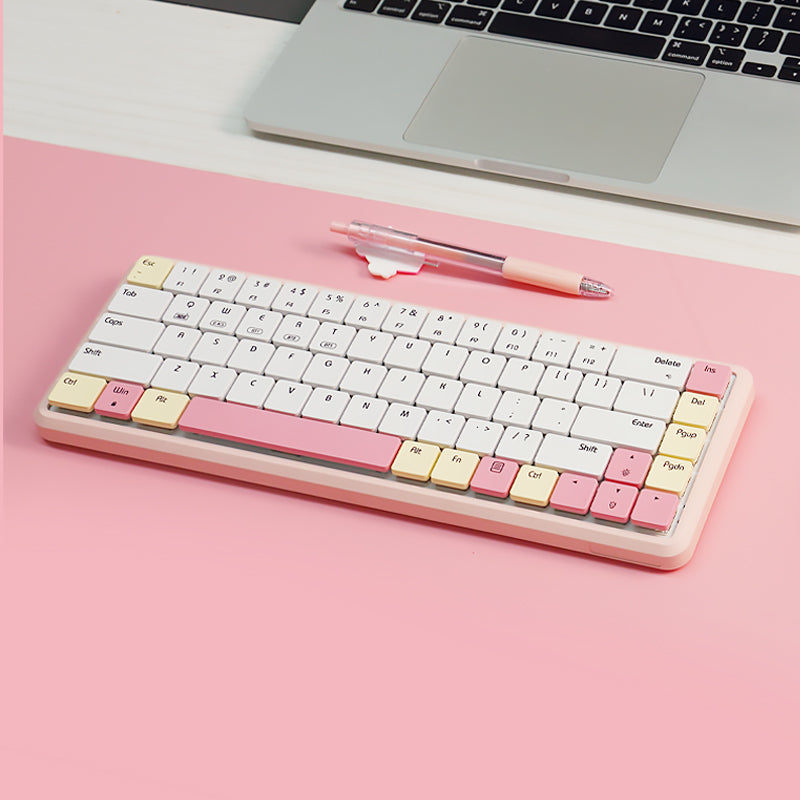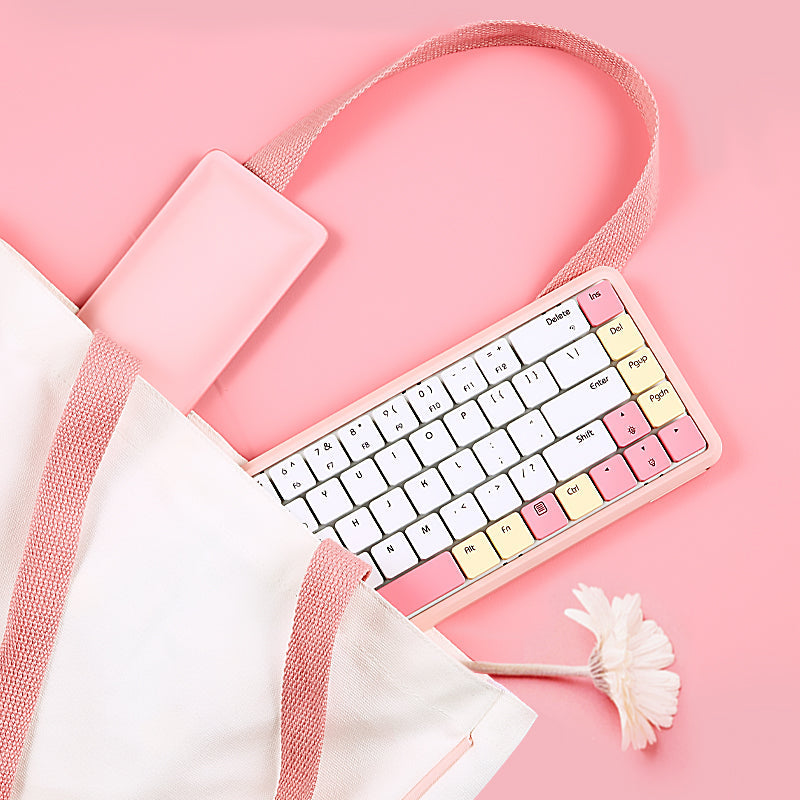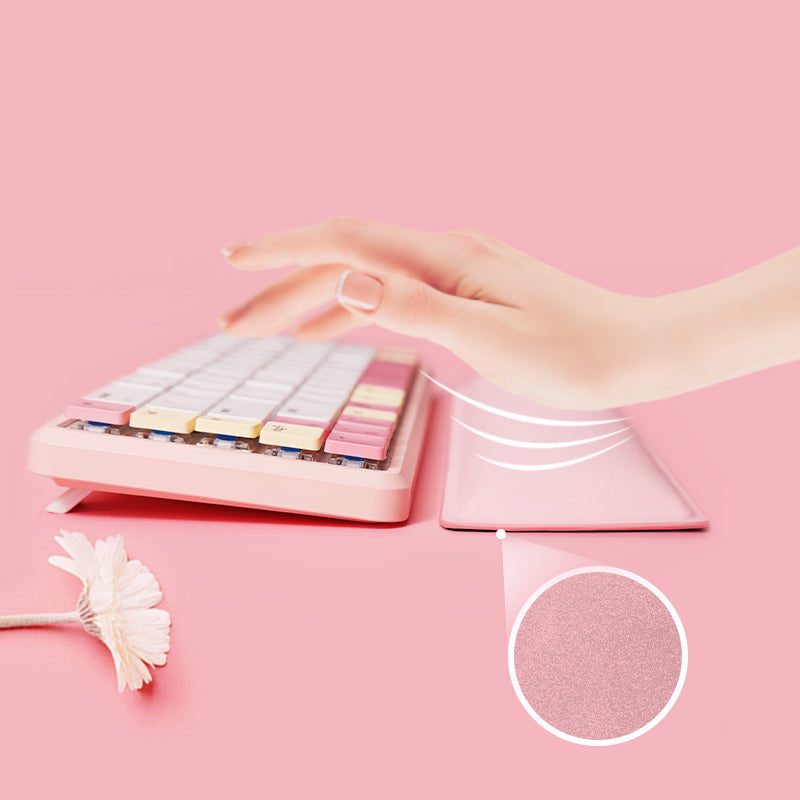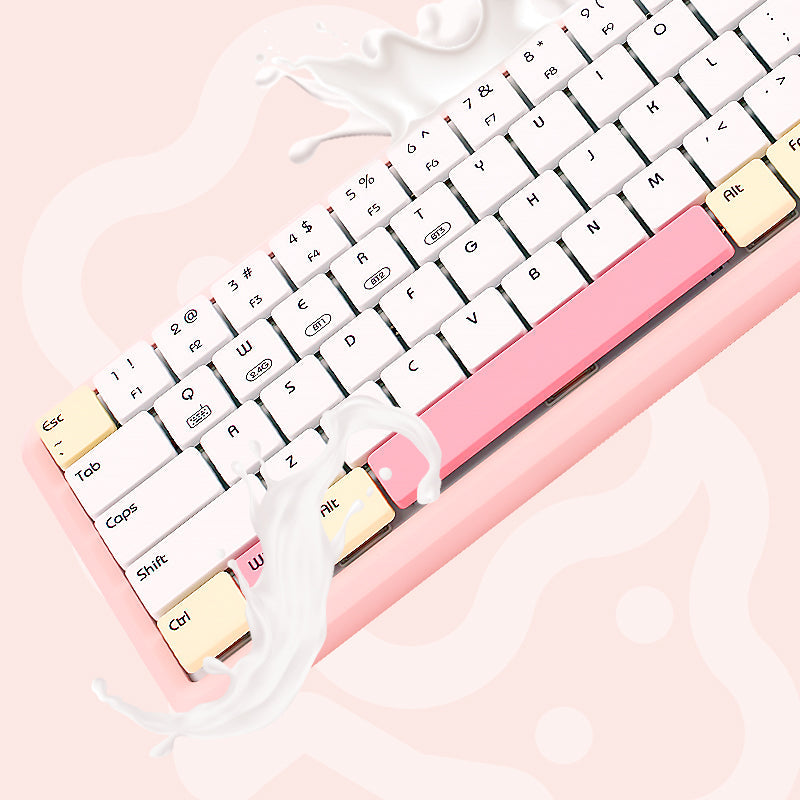 ColorReco Cookie Pink Mechanical Keyboard
---
Crisp fingertip touch
A little thin makes a big difference
Only 3.0mm travel distance low-profile mechanical switch, typing faster, long use is not tired.
Gentle Care  Comfortable and Free
With high rebound memory foam wrist rest, effectively reduces the height of suspension after raising the wrist, making the hand more natural and comfortable to fit the keyboard.
The bottom is made of high-quality SBR neoprene. Soft and non-slip, more stable.
3D printed keycaps.  Not easy to fade, as new for a long time
The first exposure to the 3D keycap printing process, long-term use of two years, no varnish still as new, fearless of the test of years.