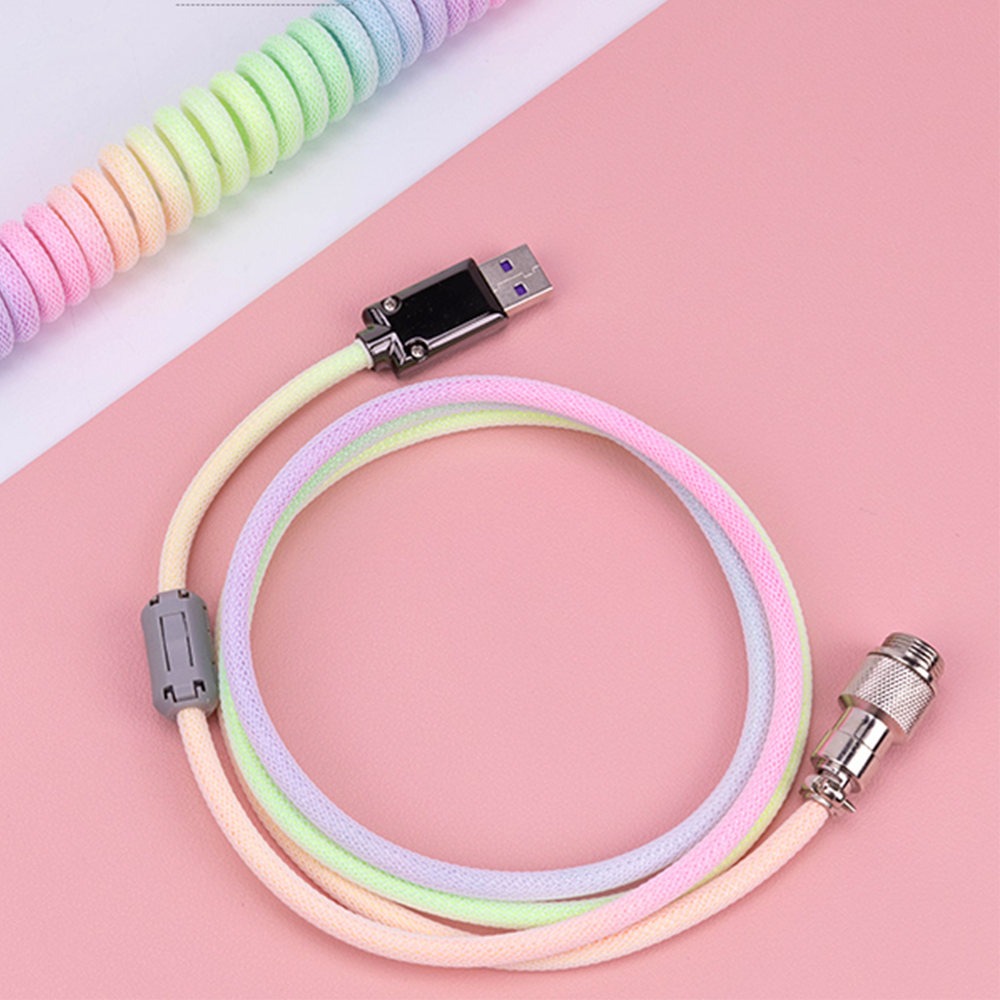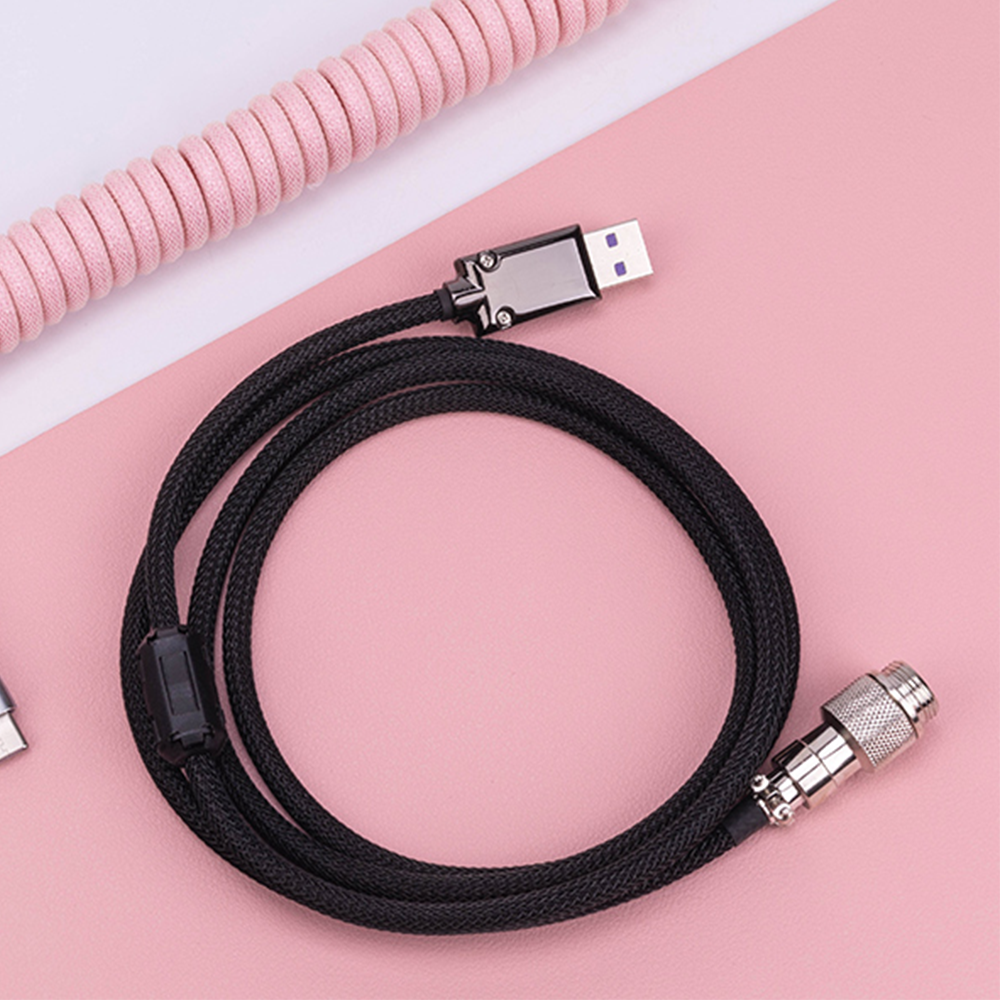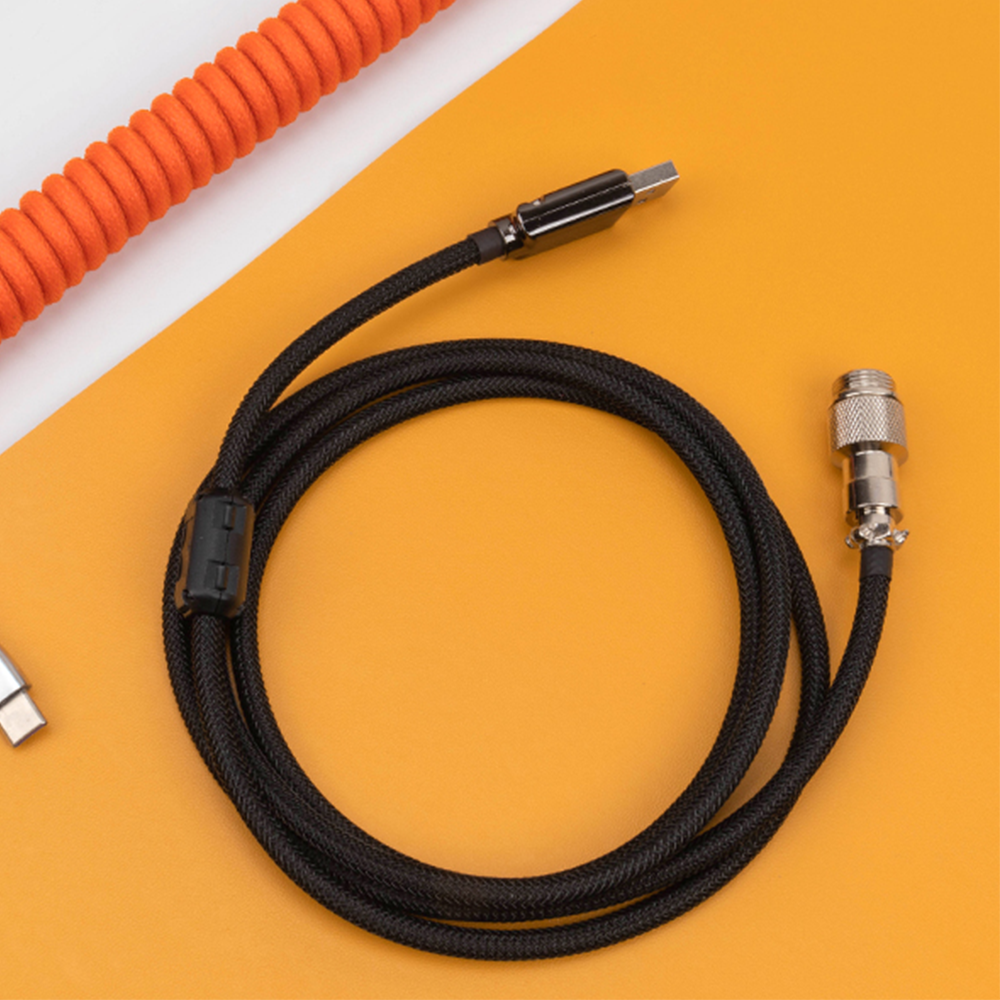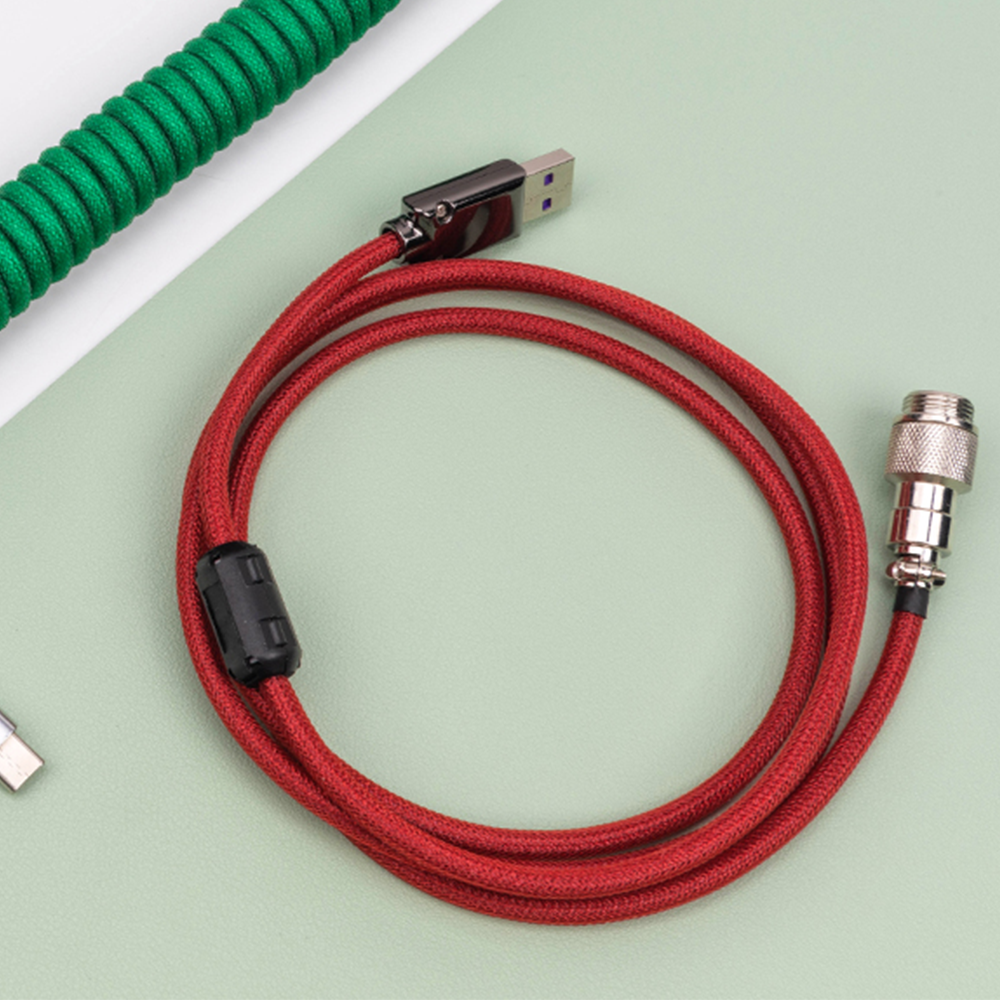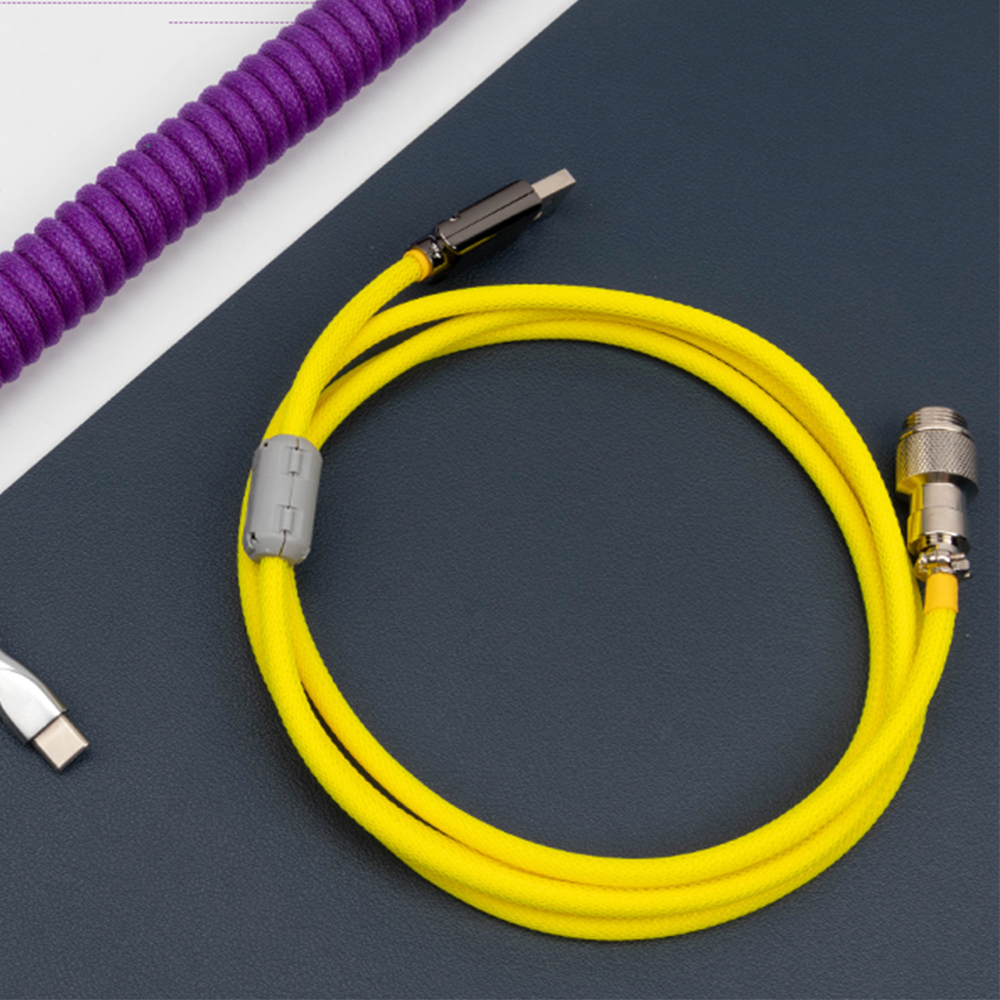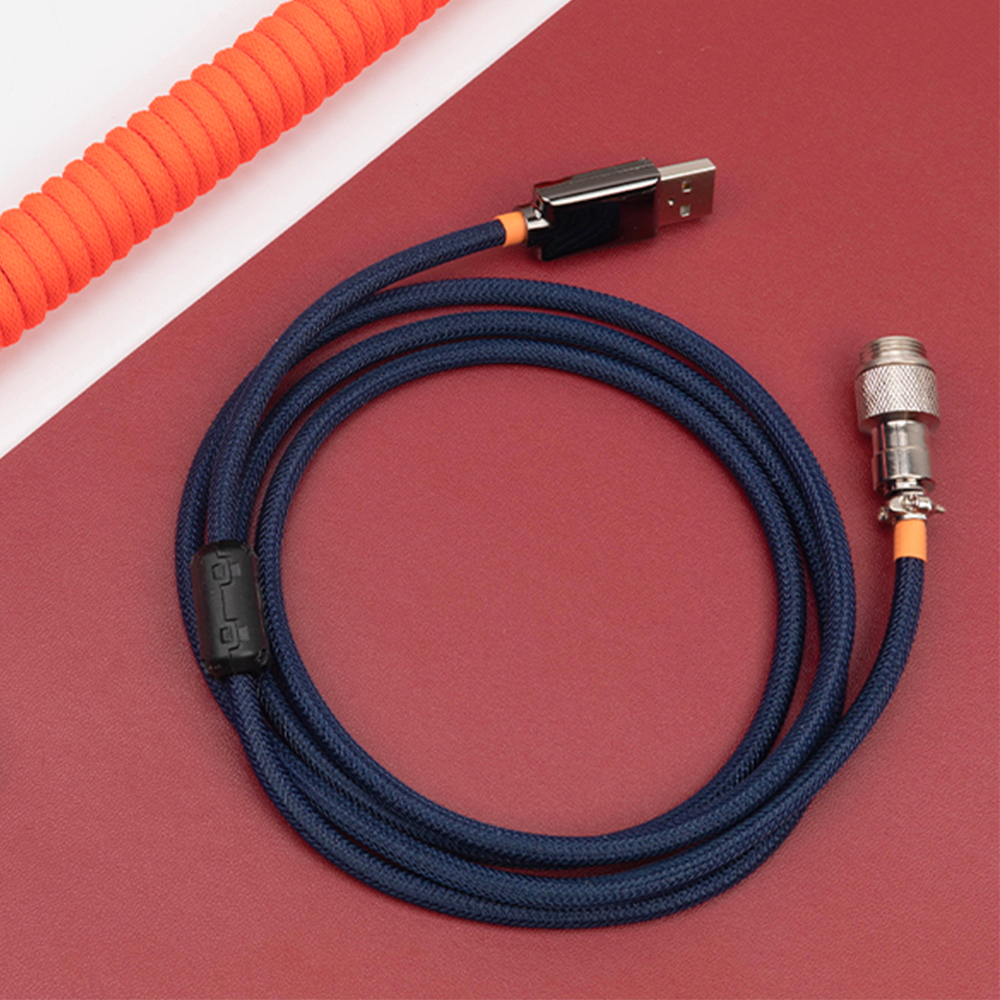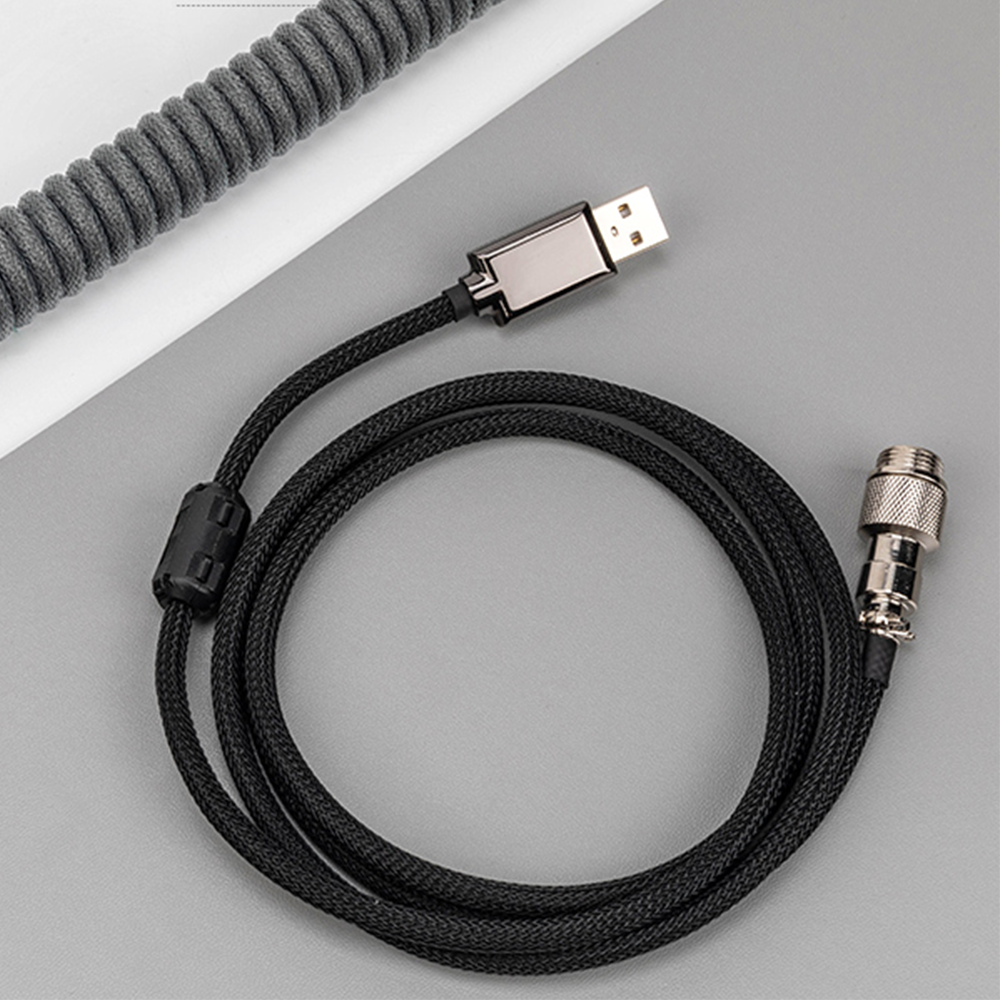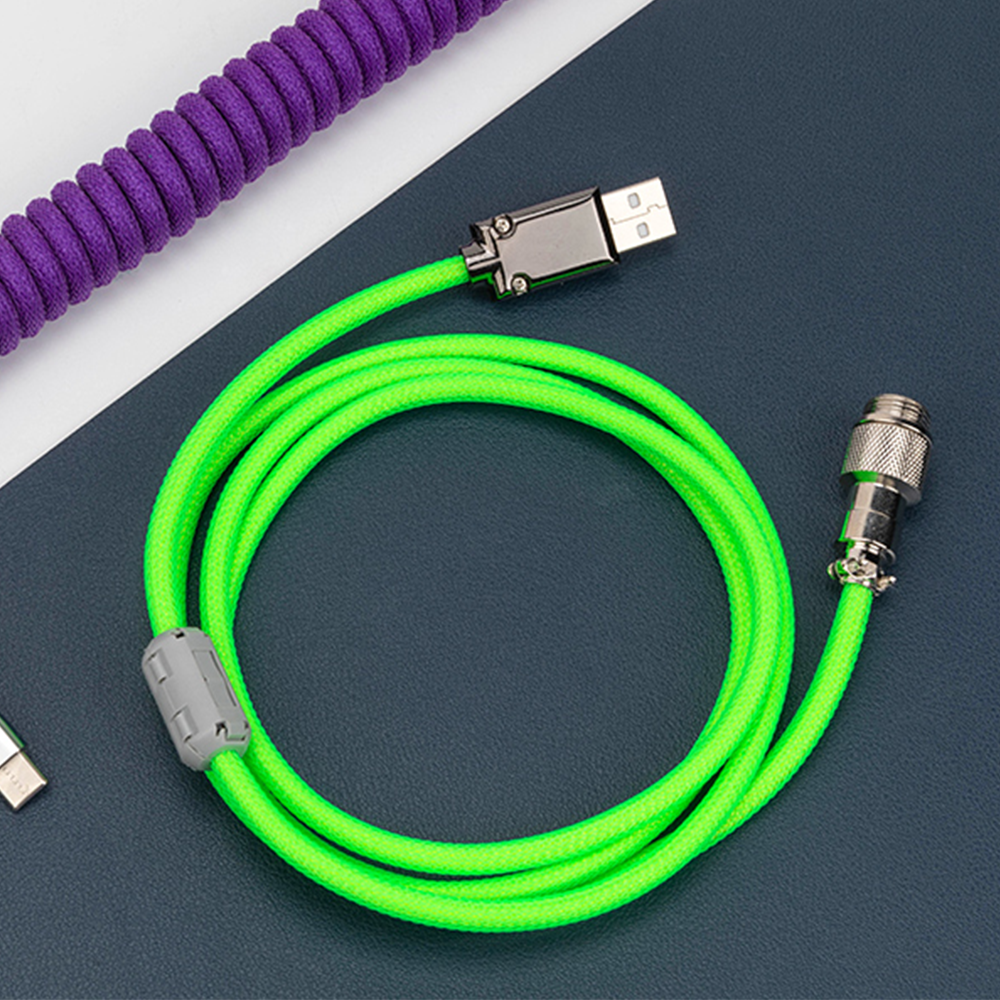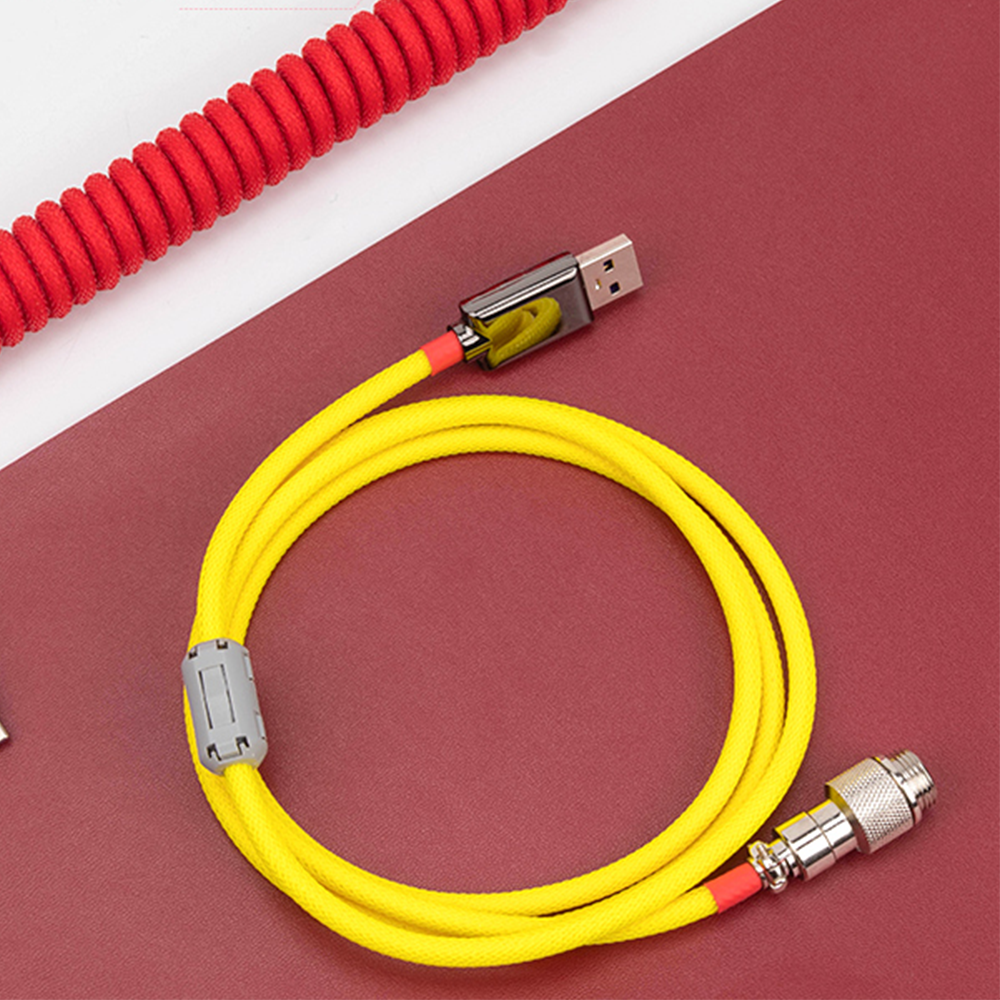 DAGK Type-C Customized Coiled Glow Aviation Plug Cable
---
Adopting a two-stage design:
1.5m Custom Handmade the two-stage cables are connected by aviation plugs, which support hot-swappable and quick-release, and the keyboard end cable can be separated from the computer end cable separately.

Spring type design:
The cable has elasticity and can be stretched to an appropriate length according to actual needs when in use, and the cable will automatically return to the contracted state when not in use. While ensuring the cable length is sufficient, it greatly saves space and can also reduce the knotting and entanglement of the cable during use.
Versatility:
It is not only a mechanical keyboard but also can be used as a charging cable for ordinary smartphones. It has a variety of colors, is affordable and full of personality, and is suitable for all kinds of customized mechanical keyboards.
Wire body:
The double-layer braiding design process is adopted, the gold-plated interface of the metal head is not easy to be oxidized, and the outer layer is covered with a braided mesh, which greatly improves the service life of the cable.
Suitable:
Support all kinds of mechanical keyboards, the USB2.0 interface on the computer side and the TYPE-C interface on the keyboard side all use gold-plated sockets. The plugs have a longer life and are more stable. It can be used as a keyboard power cord and has-a high data transmission speed. Support games, office, etc.