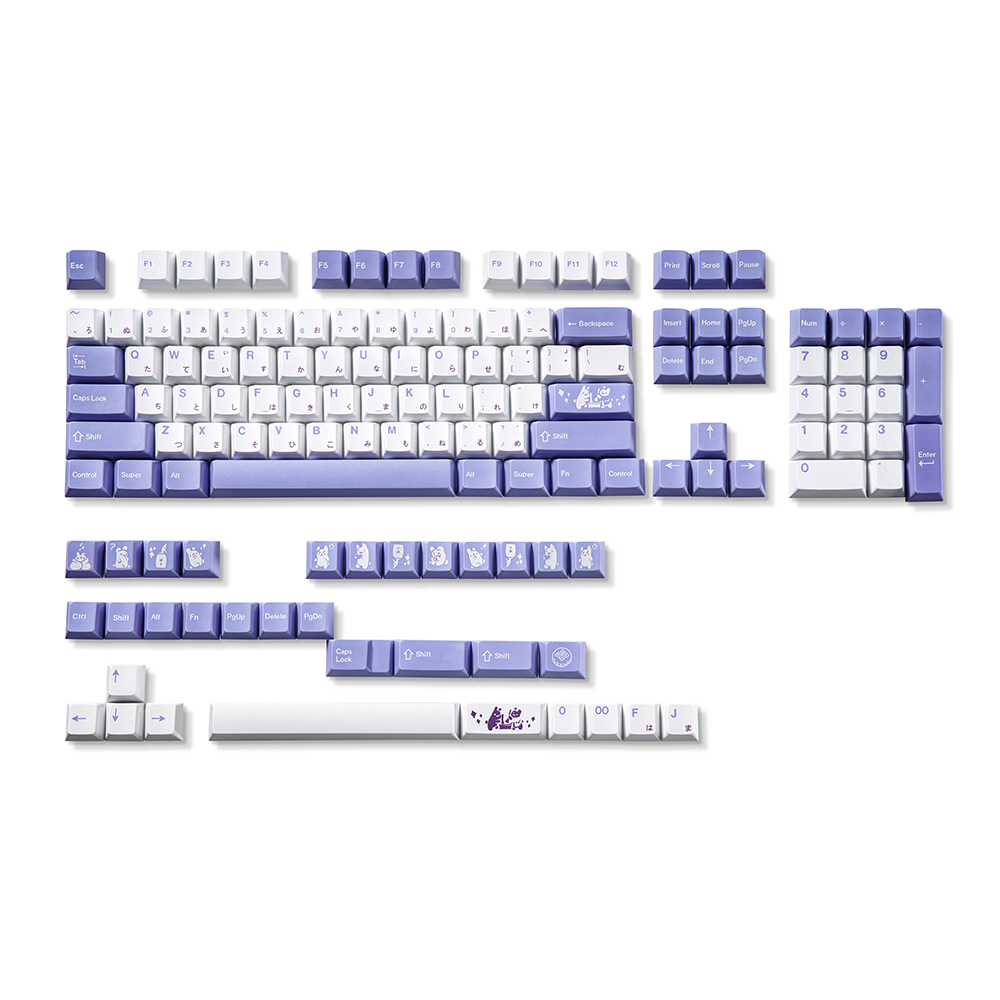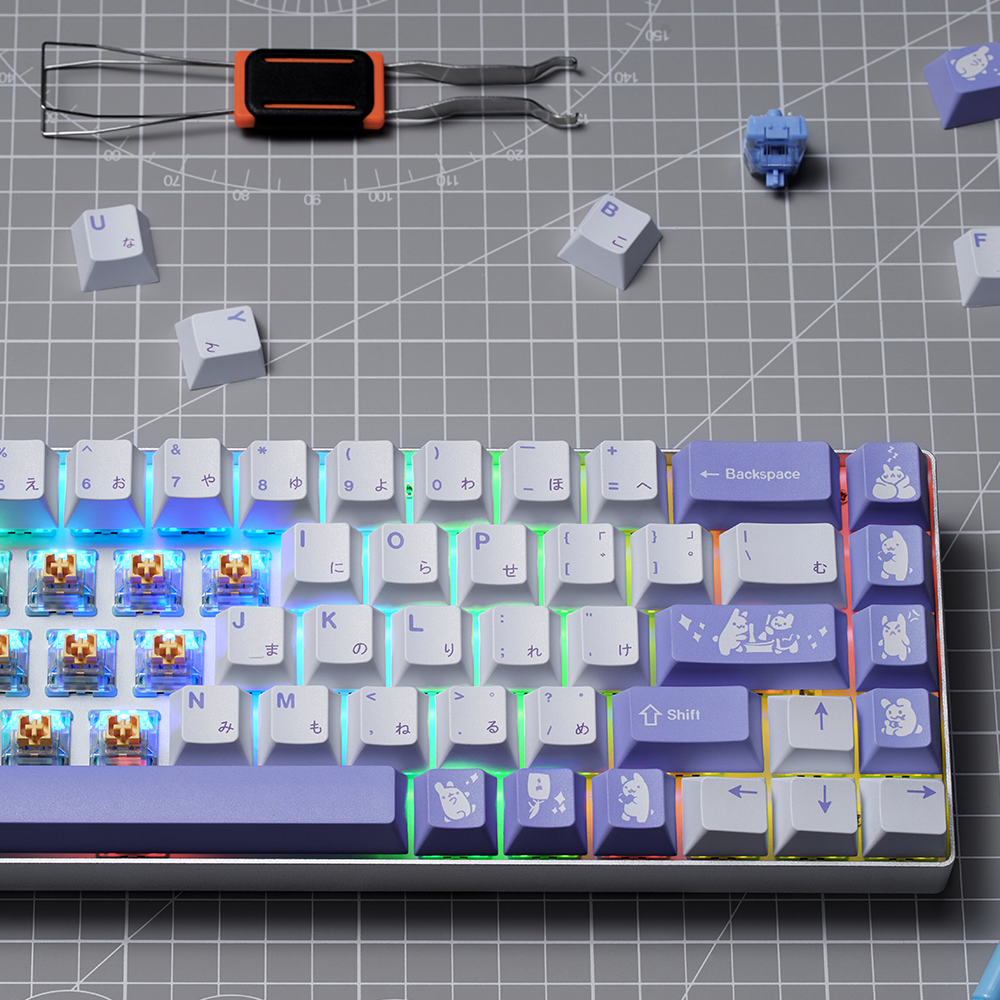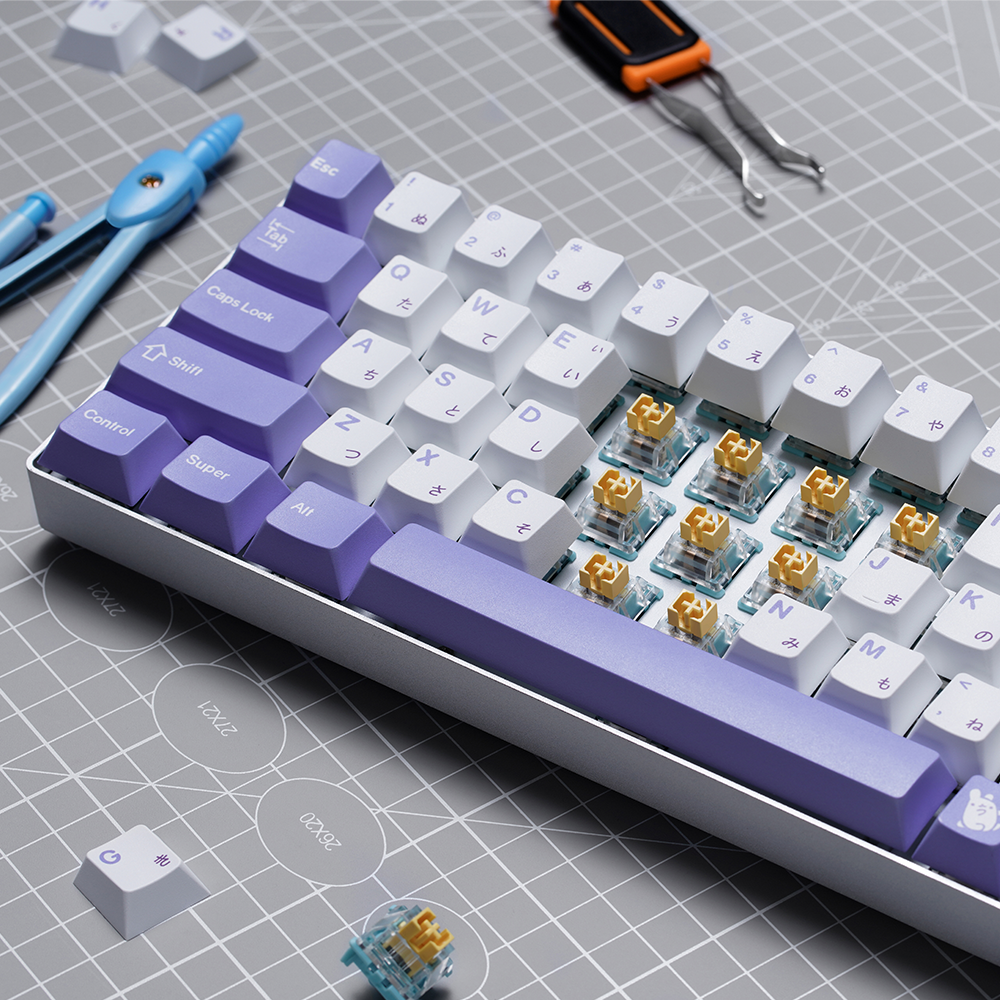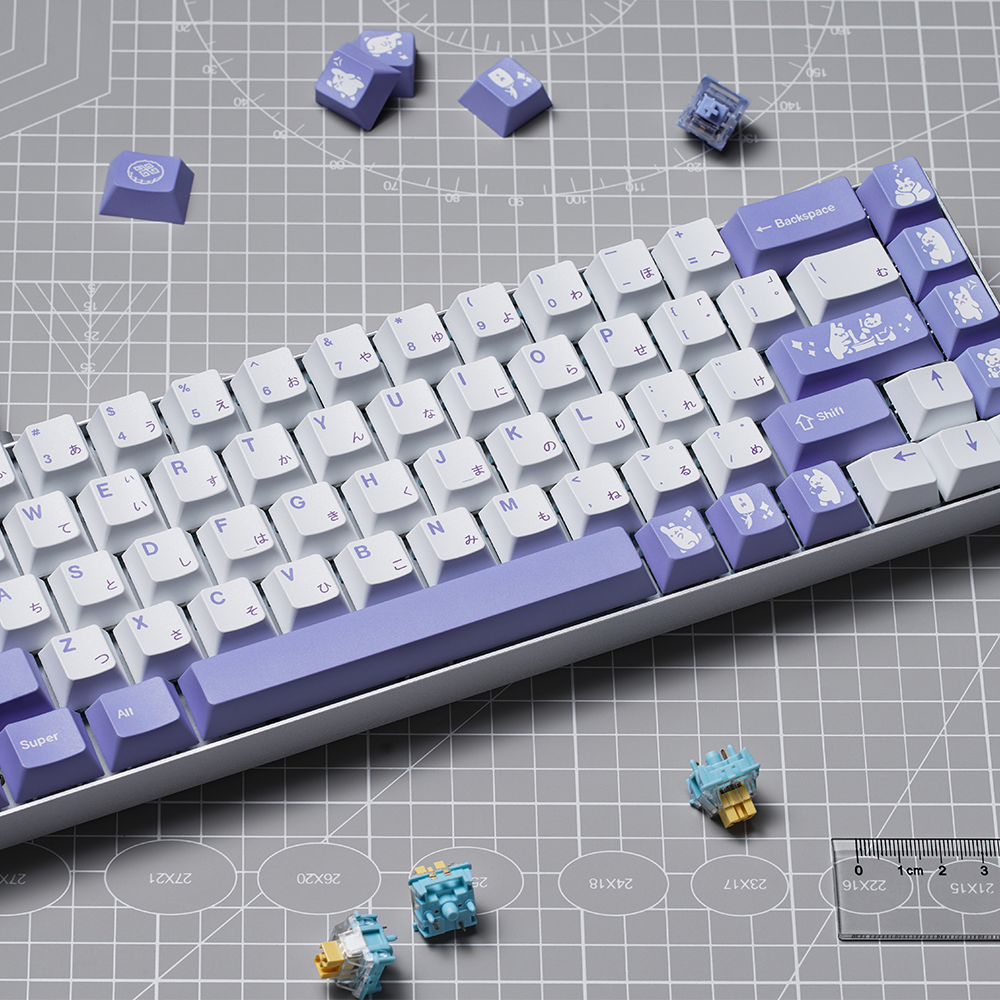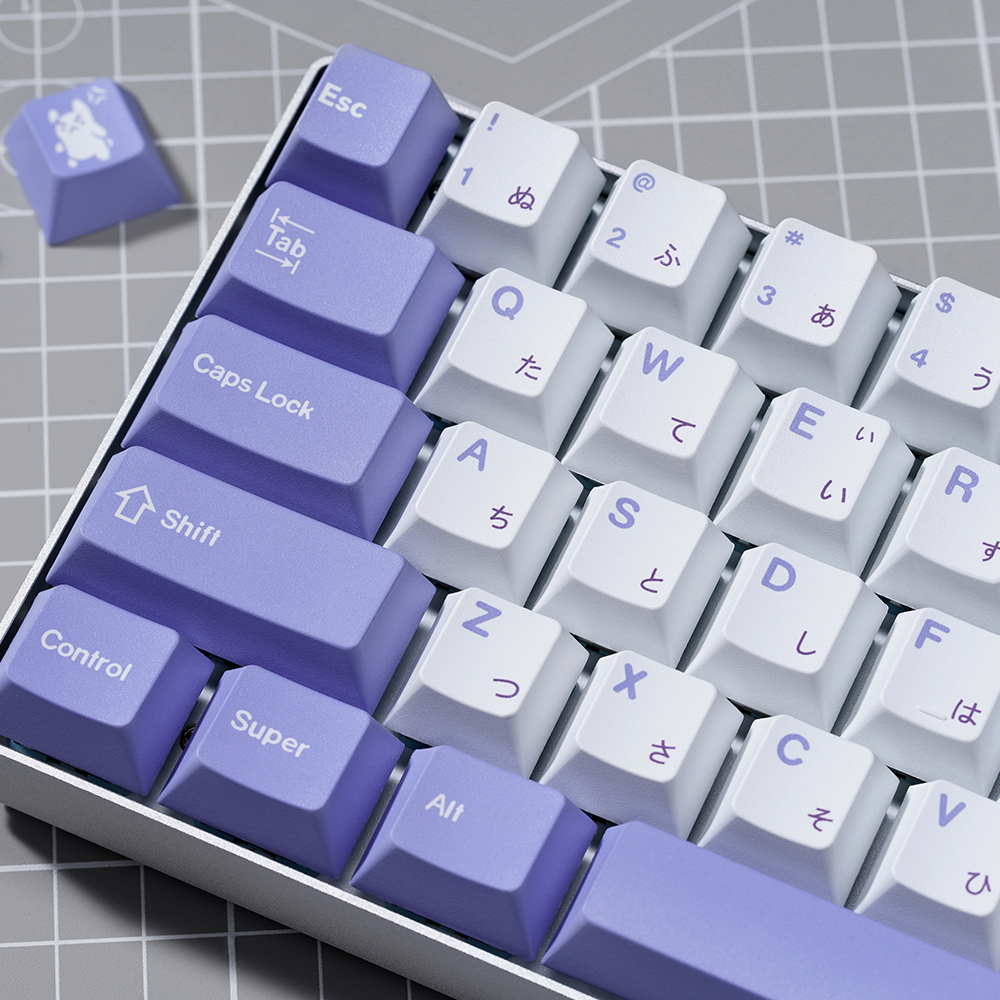 [MARVODIY] Easter Bunny Keycap Set
---
For inspiration for our latest custom keycap set, we turned to the bunny,  believed by many to hold the truth about our innocence. Pairs white alphas with pastel purple accent keys. The result is an innocent, vibrant array that anyone can get behind (hopefully!). Plus, in the name of simplicity, the base kit comes with a whopping 137 keys, so you don't have to mix and match different kits to fit a full-size keyboard.
Produced by Signature Plastics, DSA Astrolokeys is made from durable Doubleshot ABS plastic with legends that won't fade. Compatible with Cherry MX switches and clones, Bunny Keycaps is the cosmic collaboration your keyboard has been waiting for.

This 137-key kit covers TKL and full-size keyboards with the standard color scheme and fun, rabbit-themed novelties.
It can adapt to a variety of keyboards with 60%, 70%, 80%, 90% and 100% allotment. You have a lot of choices and it would be great to even decorate your other products with extra keycaps.
Specs

137 keycaps

Profile: Cherry

Material: PBT

Keycap thickness: 1.4 mm

Dye-sublimated legends

Compatible with Cherry MX switches and clones