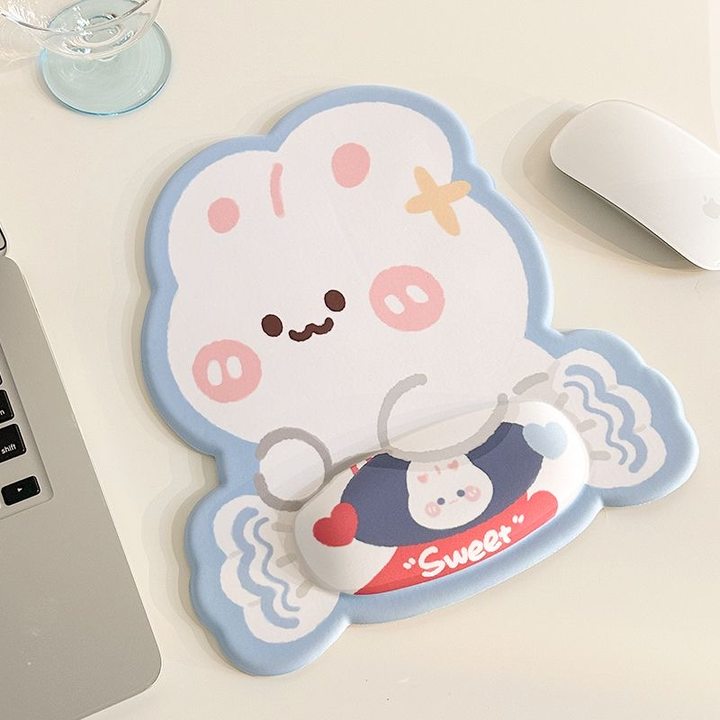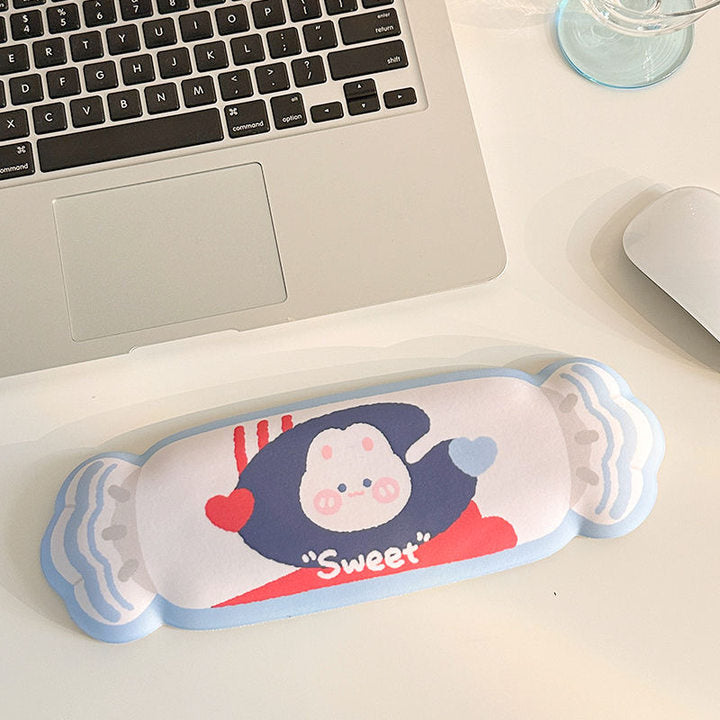 Lovely Candy Bunny Mouse Pad
---
Laying flat odorless non-skid rubber base grips heavily to prevent sliding /unwanted movement - Made of natural rubber. No chemical smell like others.

**Size:
Mouse Pad: 270*248mm
Short Hand Rest: 100*291mm

**The soft rebound memory gel-filled cushion keeps hand in natural position, providing maximum comfort for office or home use. It reduces wrist irritation and wrist pain.

**This gaming mouse pad can perfectly match your keyboard and mouse, and there is extra space for mobile phones, tablets and other peripherals. Fits your mouse and keyboard perfectly.
Cat Paw wrist mousepad with wrist support ensures that your wrist is provided with the best ergonomic support at the most affordable rates.This wrist rest mouse pad helps reduce wrist pain and release working pressure. Fit for office workers,especially those who do editing work.
This high-quality rest pad cushion made with 'memory foam' will conform to your natural curve of wrist and hand thus ensuring MAX comfort.
The foam has another big advantage that it will easily bounce back into shape after hours of use.