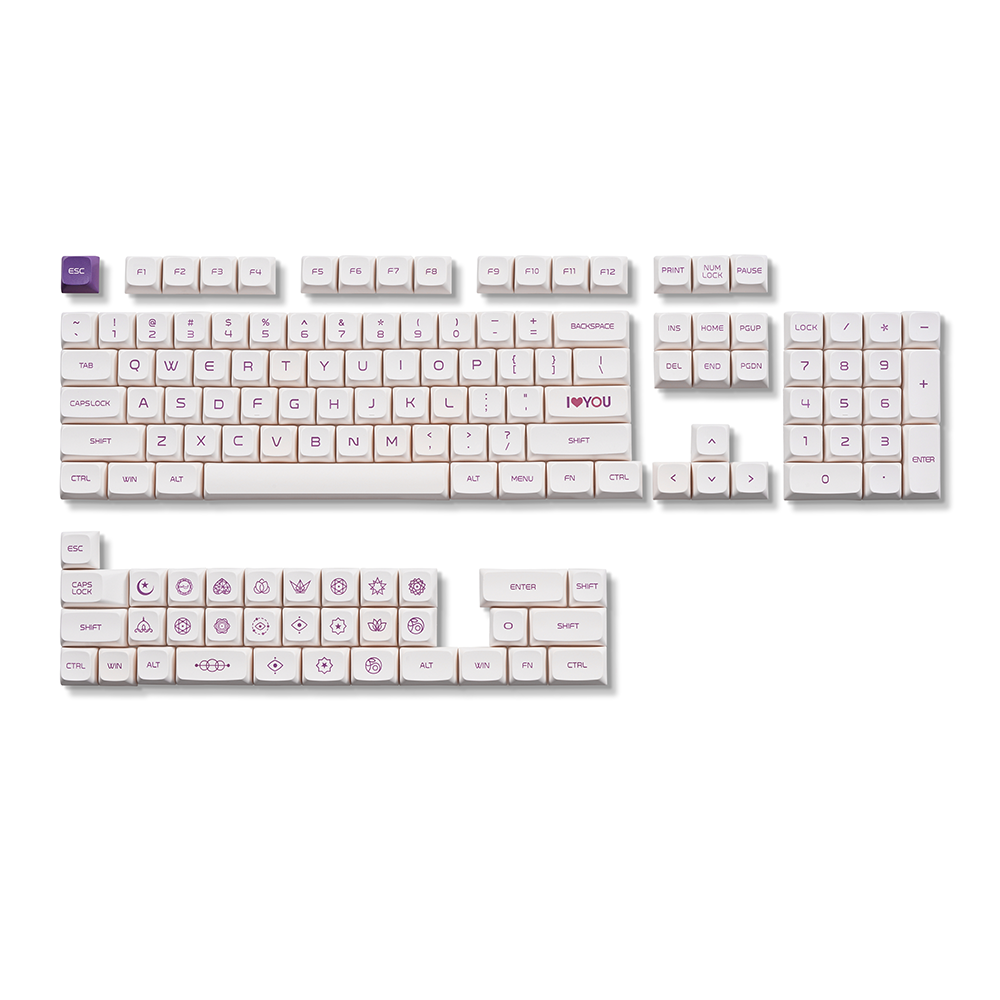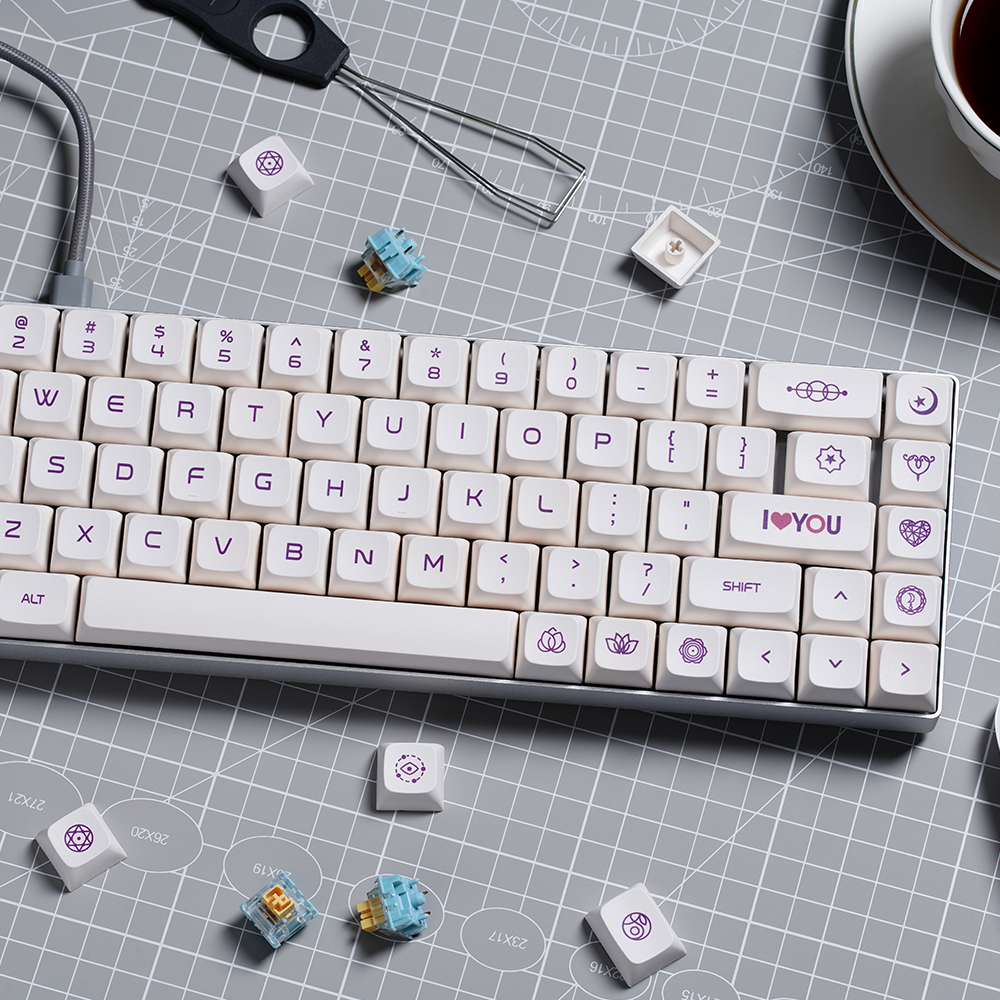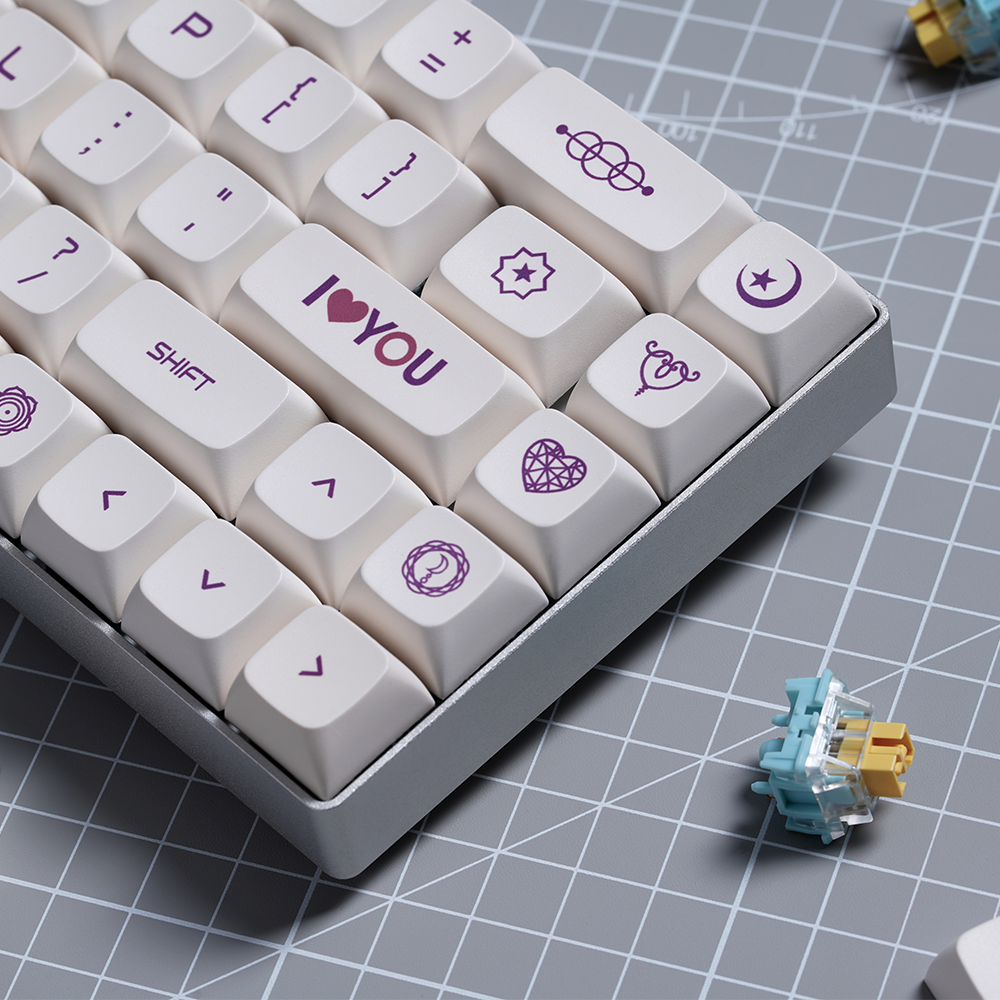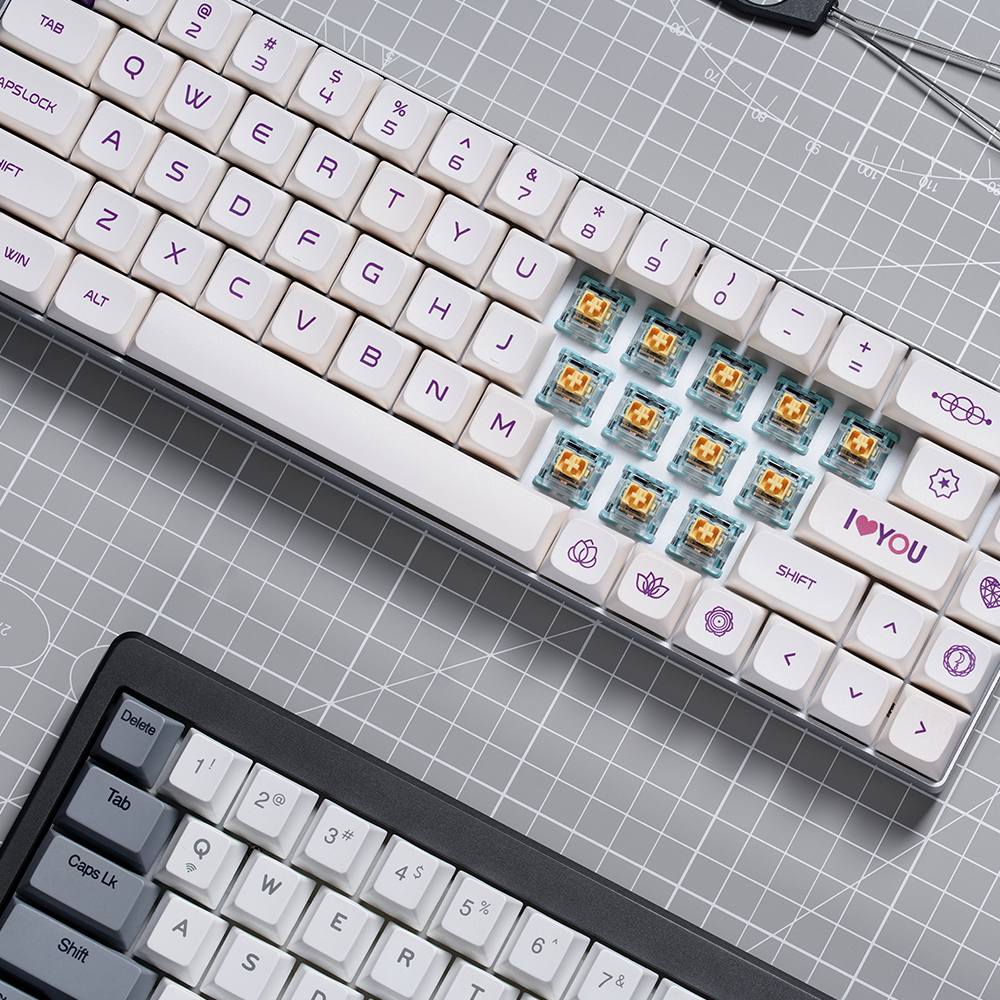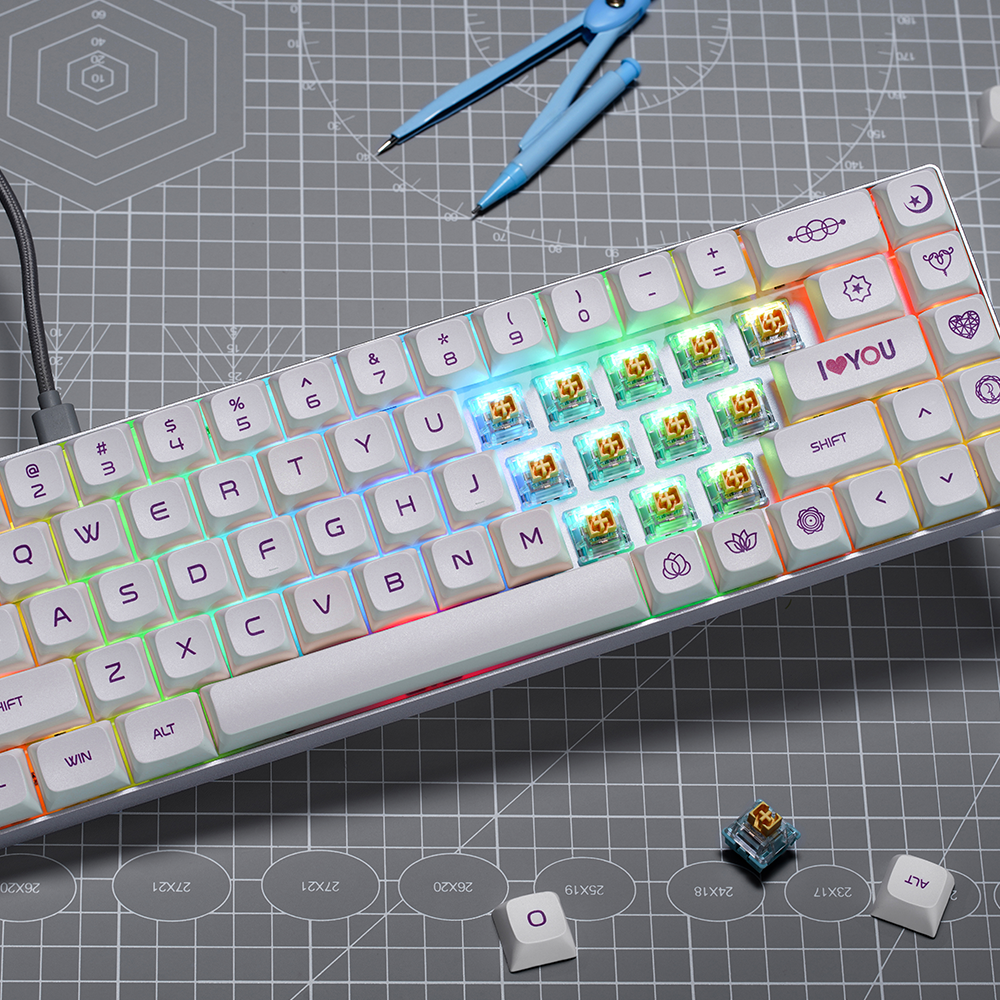 [MARVODIY] Milk Purple Keycap Set
---
Part of a balanced breakfast, this keycaps set is inspired by one of the most ubiquitous beverages out there——Milk. It's called Milk Purple, while it may not help you build strong bones, it may just complete your keyboard.

Made from PBT, this keycap assembly features milk with deep purple in between, creating a clean look that's sure to impress. 
The legends won't rub off thanks to a dye-sub printing process, they're ready to take on your most demanding typing tasks.
It can adapt to a variety of keyboards with 60%, 70%, 80%, 90% and 100% allotment. You have a lot of choices and it would be great to even decorate your other products with extra keycaps.

Specs

138 keycaps

Profile: XDA

Material: PBT

Keycap thickness: 1.4 mm

Dye-sublimated legends

Compatible with Cherry MX switches and clones